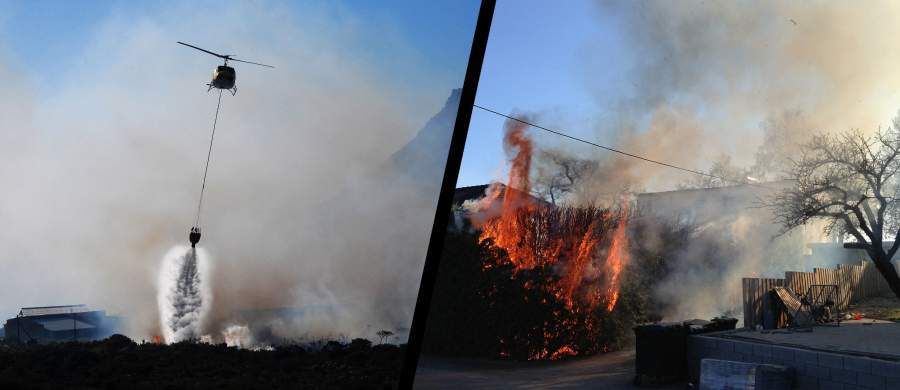 https://s3da-design.com/fireproof-homes-building-high-fire-areas/
Several deadly firestorms have taken place in fire prone areas around the world in the past and many will still happen in the nearest future. It is on record that the United States of America had one of its devastating fire disasters in Wisconsin in 1871, which killed about 2,500 persons and destroyed 12 communities as well as 1.2 million acres of land.
As if that one was not enough, many widespread wildfire incidences killed around 23 persons leaving over 3,500 houses and buildings engulfed in fire. In fact, this was among the deadliest fire incidences in Northern California in the history of that state.
With all these wildfires happening even the most recent incident that took place in California in 2018 where 86 persons lost their lives and 18,000 structures were destroyed. It is time to think out the right strategy to use to protect your home. Don't you think so?
But do you think that better house construction can prevent fire incident from taking place or reduce the impact of future occurrences? Or does it mean that wildfires cannot be prevented, controlled, or even dealt with squarely?
The construction of fire protection houses is the answer!
Characteristics of Fireproof Houses
The earthquake and firestorm that happened in 1906 in San Francisco inspired Frank Lloyd Wright to write an article titled "A Fireproof House for $5,000" published in Ladies Home Journal (LHJ) in April 1907.
The article showed the sketches and floor plans which were designed specifically for the LHJ. Little wonder that journal became the first magazine to have a subscriber base of one million persons globally.
https://s3da-design.com/fireproof-homes-building-high-fire-areas/